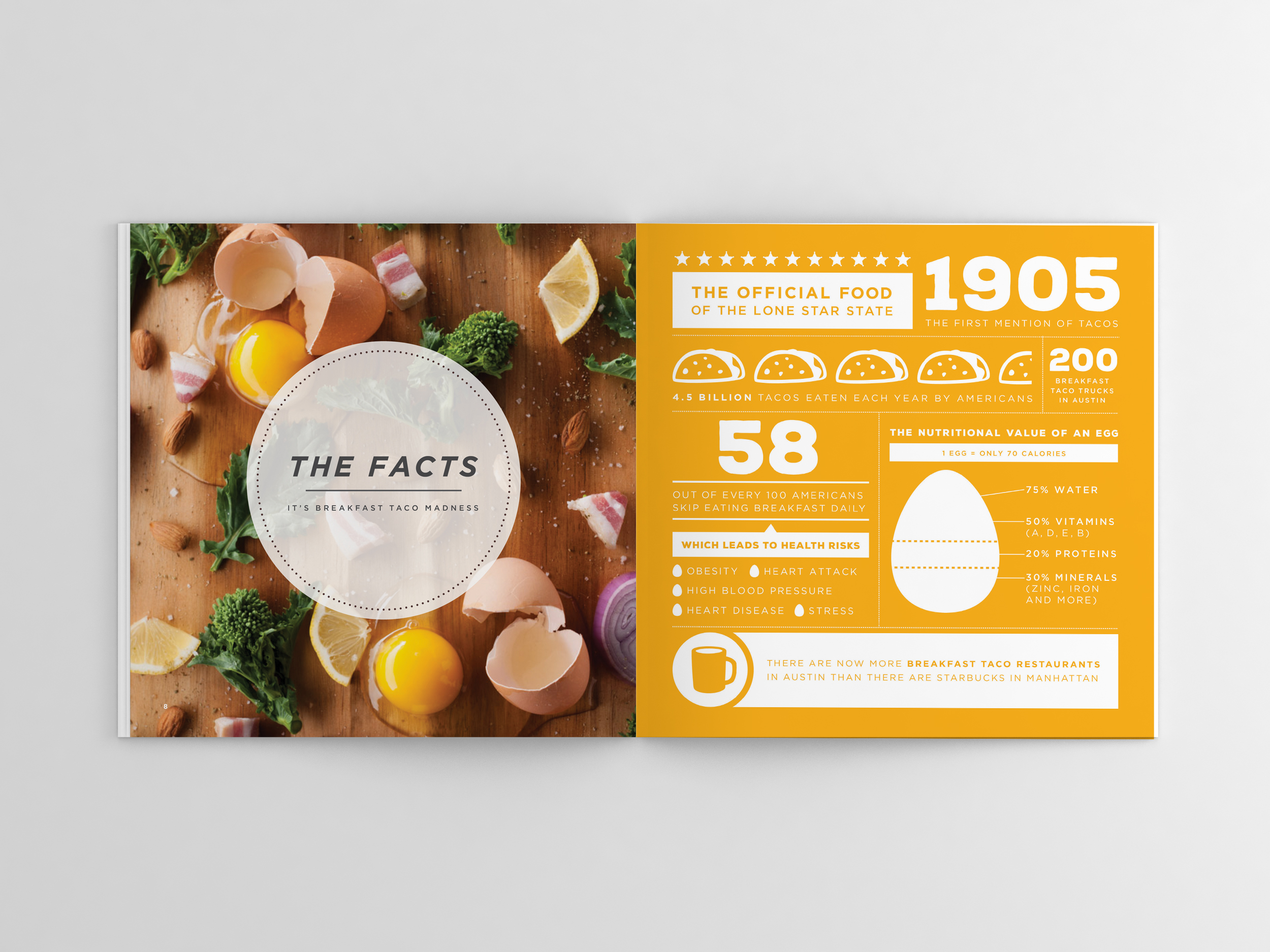 Let's Taco 'Bout It Book
The goal of this project was to design a topic-specific book for light "coffee table" reading. Inspired by her love of breakfast tacos, Christine created full-color spreads that provide a "survey of breakfast tacos across Texas" with history, facts, recipes, and tips for local dining.
View the entire book here.